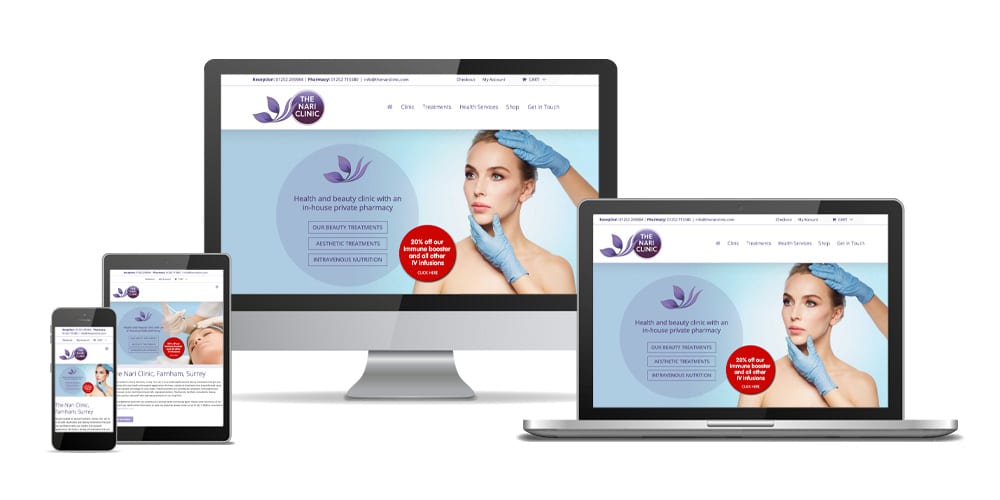 The Nari Clinic – WordPress / Woocommerce website
The Nari Clinic, Farnham, Surrey offer a range of of beauty and aesthetic treatments as well as providing a pharmacy counter. We built the new WordPress site with a Woocommerce shop so that they could sell online some of the products they use as well as other health and beauty products.
If you have a similar project in mind that you would like to discuss, please get in touch.