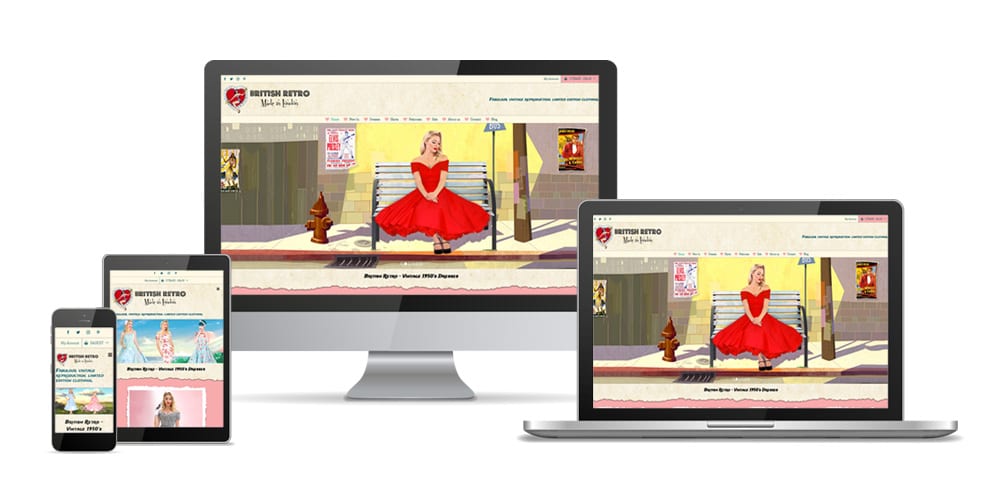 British Retro – eCommerce websites
British Retro specialise in producing fabulous, 1950's vintage reproduction clothing. Their cloths are made in the UK and are sold to customers all over the world. Initially we were contacted about taking on the hosting, maintenance and SEO services for their site, after having done that for over a year we were then commissioned to produce a new updated site for them. Working with British Retro we created a look that truly reflects their style and shows off their product range well. As with the previous site this was built on the WordPress platform, using WooCommerce for the eCommerce element.
Features of the site were larger images to show off the products better, clear size charts and a currency selector. The new site also had to perform better on tablets and mobile devices as this was were most of their customer traffic was coming from.
There is also a version of the site specifically for the US customer base.
Items produced for this client were:
If you have a similar project in mind that you would like to discuss, please get in touch.