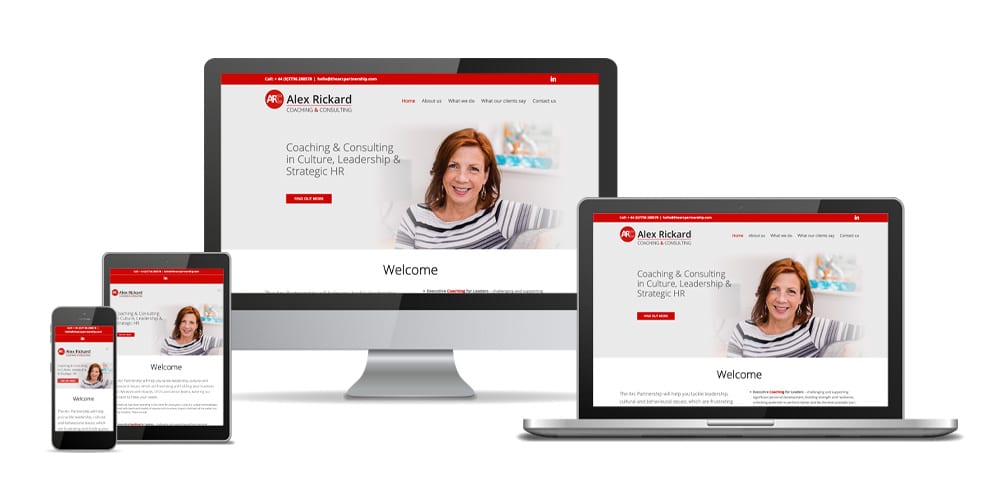 The Arc Partnership – New WordPress website

The Arc Partnership, based in Guildford, Surrey offer Coaching & Consulting in Culture, Leadership & Strategic HR services.
We designed an built a simple, attractive and easy to navigate site for this company. To present their services and make it easy for prospects to get in touch.
If you have a similar project in mind that you would like to discuss, please get in touch.