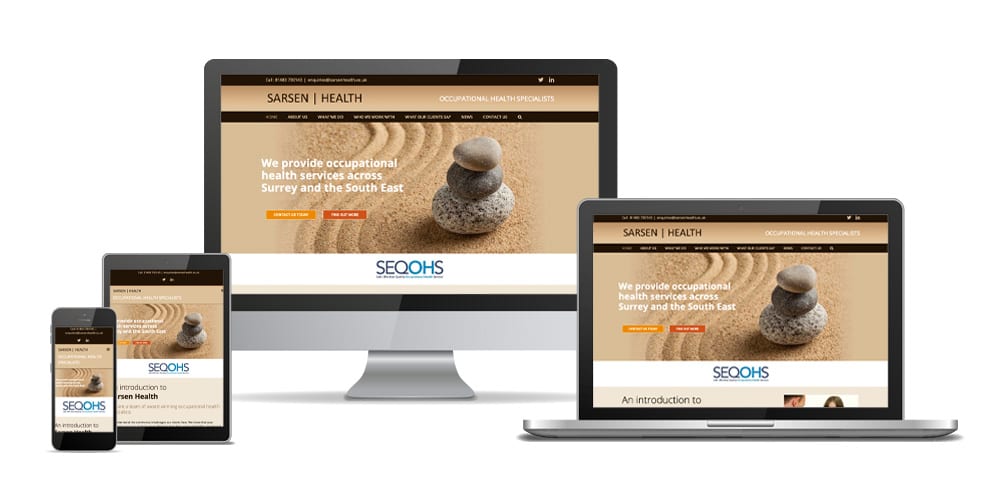 Sarsen Health – New WordPress website

Sarsen Health, based in Woking nr Guildford in Surrey are a team of award winning occupational health specialists. Their new site was designed and built to improve on the previous site, so a clear message of their services was immediate and it was easy to navigate to more information.
If you have a similar project in mind that you would like to discuss, please get in touch.