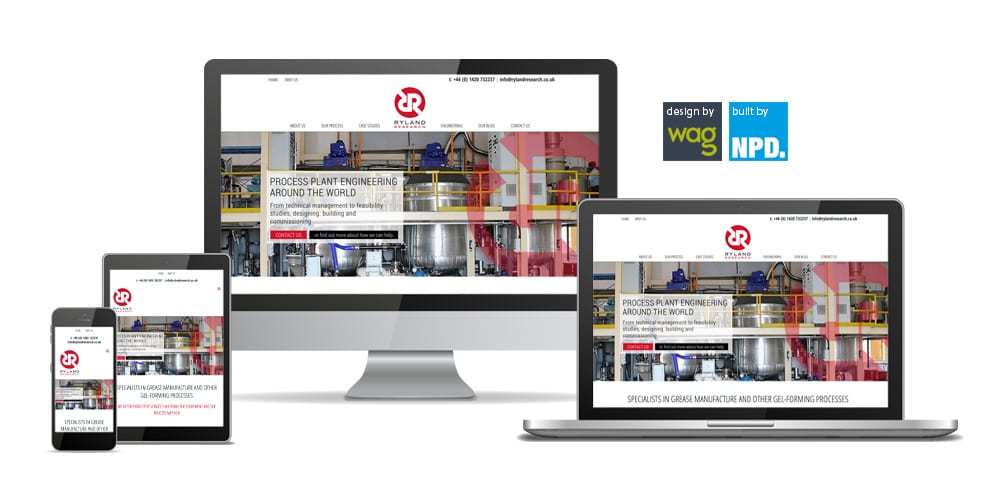 Ryland Research – WordPress website
Ryland Research Ltd are a company whose services range from technical management to designing. building and commissioning grease manufacturing and other process plants.
Using a design produced by Wag Design, we put together this clean and attractive looking WordPress website.
If you have a similar project in mind that you would like to discuss, please get in touch.