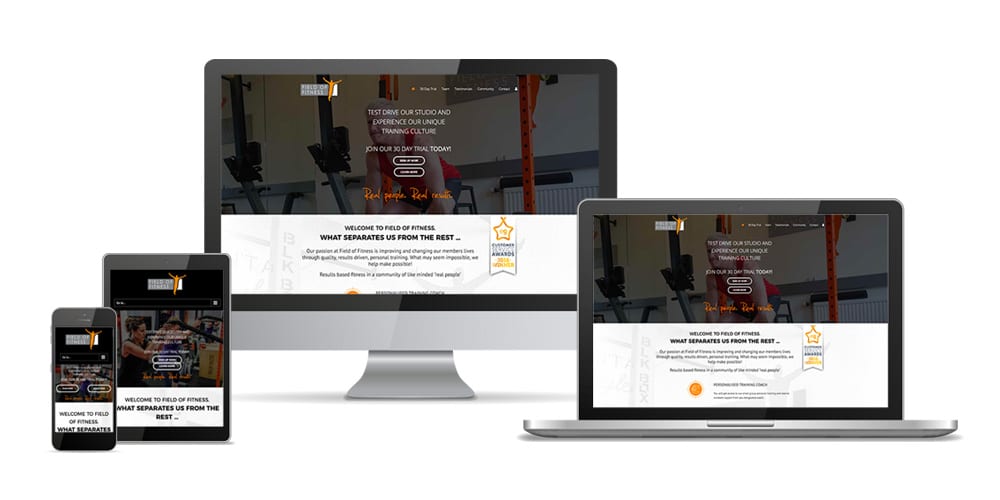 Field of Fitness – Website
Field of Fitness, personal training specialists, based in Guildford, commissioned us to create a new-look WordPress website for them. This new site was a progression to the site we built a year earlier. The website was to look bright and dynamic and showcase their new programmes. They wanted to have the introduction video playing on the homepage as soon as a visitor landed, and that video filling the whole screen. The website remained on the WordPress CMS Platform  as they were now fully at home adding to and controlling their own content, news and announcements.
The site was also built to be fully responsive.
If you have a similar project in mind that you would like to discuss, please get in touch.