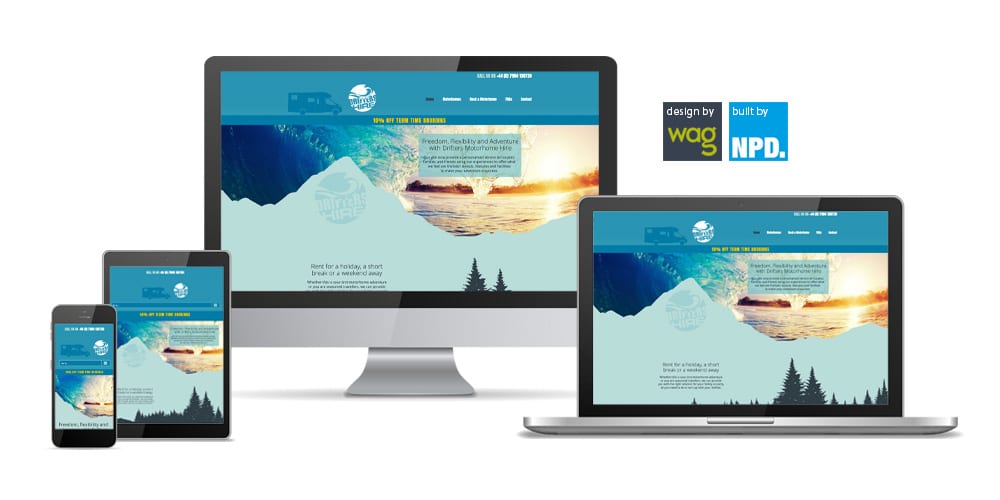 Drifters Hire – New WordPress website
Drifters Hire are a motor home rental company based in Hampshire.
Using a design produced by Wag Design, we put together attractive website promoting the rental of the vehicles through clear listings and then providing a formatted form so that booking enquiries can be easily made.
If you have a similar project in mind that you would like to discuss, please get in touch.