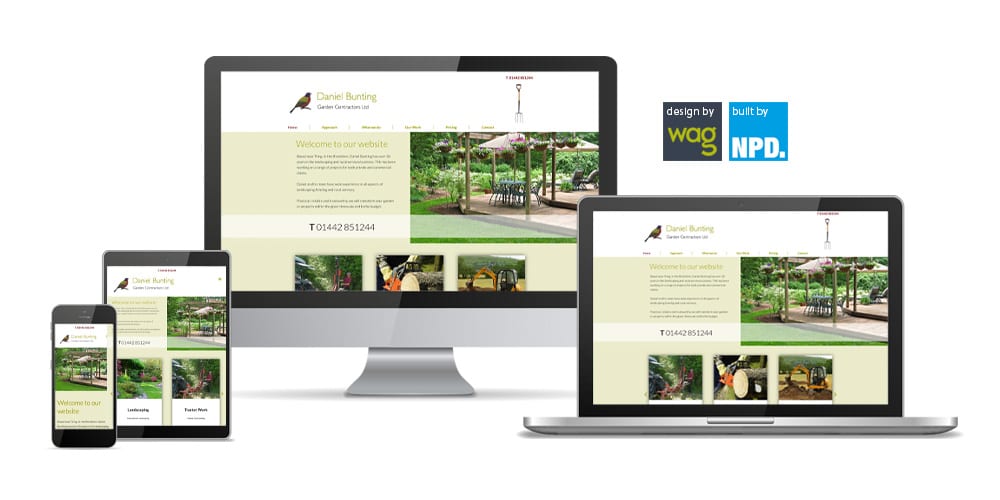 Daniel Bunting – Landscape Gardener – New WordPress website
Daniel Bunting is based near Tring, in Hertfordshire, having over 30 years experience in the landscaping and rural services business. This includes working on a range of projects for both private and commercial clients.
Using a design produced by Wag Design, we put together this clean and attractive looking WordPress website to to deliver key information about the services he offers, along with with examples of work completed.
If you have a similar project in mind that you would like to discuss, please get in touch.