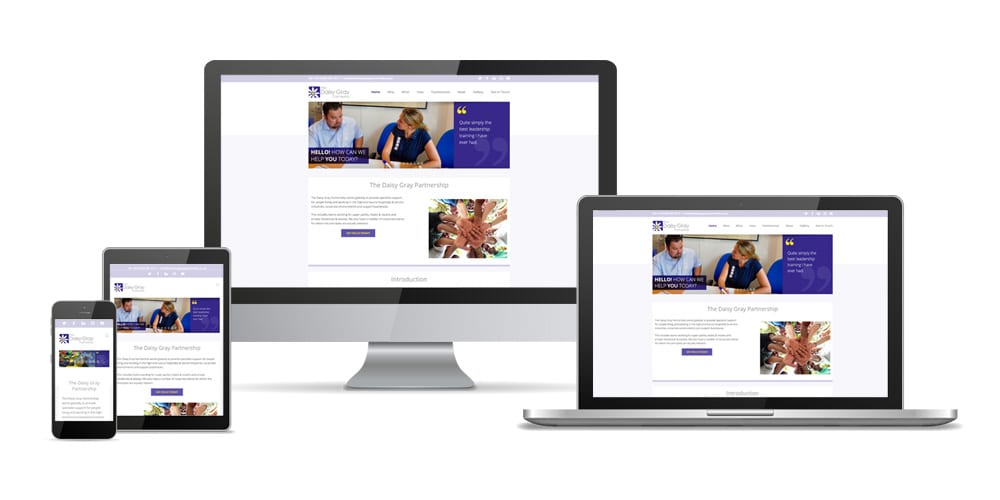 The Daisy Gray Partnership – Website
The Daisy Gray Partnership works globally to provide specialist support for people living and working in the high-end luxury hospitality & service industries, corporate environments and support businesses.
We were commissioned to design and build a new WordPress website. The new site needed more functionality than their previous site, providing the ability to update their own content, post their own blogs and link to all of their social media channels. The new site is also fully responsive and scales to suit the device it is being viewed on.
As with all of our sites, a training session and bullet point PDF guide were given so the client was confident about using the admin area of the site to add and edit their own content.
If you have a similar project in mind that you would like to discuss, please get in touch.