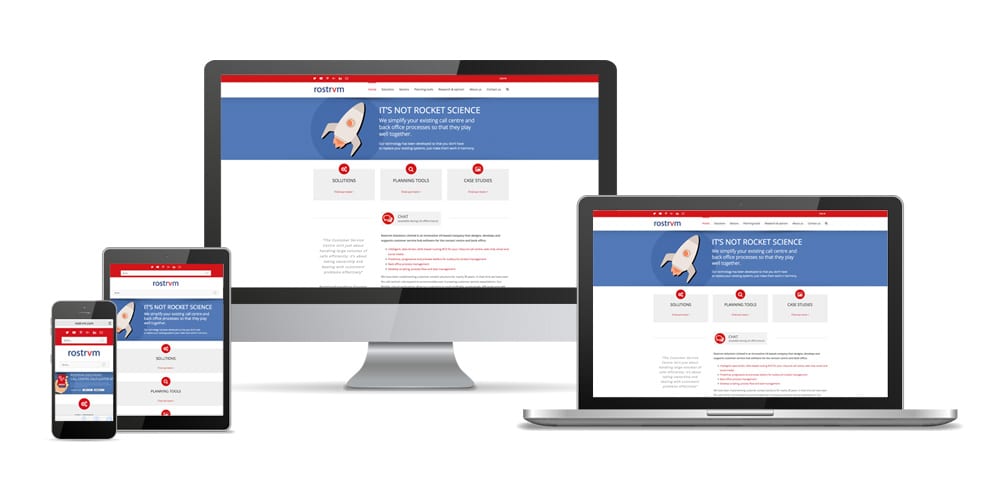 Rostrvm – Website
Rostrvm Solutions Limited is a software company. They design, develop a suite of applications that make call centres, contact centres and back office operations work efficiently and effectively.
This design is the second to be applied to their WordPress build, the original being done a few years ago. This time the requirement was a much simpler and cleaner approach, and to make the site fully responsive. www.rostrvm.com
If you have a similar project in mind that you would like to discuss, please get in touch.